Holiday Lodges near Fishing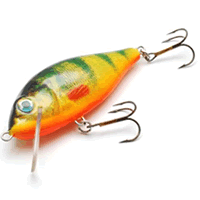 Whether you are a keen angler or just looking for some relaxing fishing on your short break or holiday then a holiday lodge in England, Scotland or Wales is the perfect base.
You will find some super lodges close to favourite river fishing spots, well stocked fishing lakes or close to ideal sea fishing areas. Lodges offer quality self catering accommodation available to suit couples, families and groups, whether you are looking for a cheap budget break or a luxury lodge fishing holiday. Search for lodge holidays near fishing by county below.
Fishing Lodges in England
Cambridgeshire - Cheshire - Cornwall - Cumbria - Derbyshire - Devon - Dorset - East Sussex - East Yorkshire - Essex - Glamorgan - Gloucestershire - Hampshire - Herefordshire - Isle of Wight - Kent - Lancashire - Lincolnshire - Norfolk - North Yorkshire - Northamptonshire - Northumberland - Nottinghamshire - Oxfordshire - Shropshire - Somerset - Staffordshire - Suffolk - Surrey - Tyne and Wear - Vale of York - West Sussex - West Yorkshire - Wiltshire - Worcestershire - Yorkshire - Yorkshire Dales - Yorkshire Moors and Coast -
Fishing Lodges in Scotland
Aberdeenshire - Angus - Argyll - Ayrshire - Berwickshire - Dumfries and Galloway - Dunbartonshire - East Lothian - Inverness shire - Kirkcudbrightshire - Midlothian - Morayshire - Perthshire - Renfrewshire - Ross shire - Selkirkshire - Stirlingshire - Sutherland - West Lothian - Wigtownshire
Fishing Lodges in Wales
Cardiganshire - Carmarthenshire - Ceredigion - Conwy - Denbighshire - Flintshire - Gwynedd - Isle of Anglesey - Pembrokeshire - Powys -