Holiday Lodges with Hot Tubs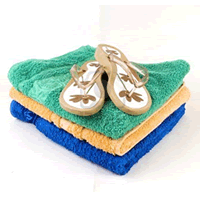 Enjoy relaxing in your own hot tub while staying at one of these holiday lodges in England, Scotland or Wales. A hot-tub is fun way to relax and de-stress on holiday, whether you are recovering from a hard days sightseeing, walking, shopping or simply enjoying the great scenery.
We have a selection of self catering lodges with hot tubs and jacuzzi's including log cabins tucked away in the countryside and chalets close to the seaside. You will also find lodges perfect for couples, families and groups, whether you are looking for a cheap budget break or a luxury lodge holiday. Search for lodge holidays with hot tubs by county below.
Lodges with Hot Tubs in England
Cornwall - Cumbria - Derbyshire - Devon - Dorset - East Sussex - East Yorkshire - Essex - Gloucestershire - Hampshire - Herefordshire - Isle of Wight - Lancashire - Lincolnshire - Norfolk - North Yorkshire - Northumberland - Nottinghamshire - Oxfordshire - Shropshire - Somerset - Staffordshire - Suffolk - Surrey - Tyne and Wear - Vale of York - West Sussex - West Yorkshire - Wiltshire - Yorkshire - Yorkshire Dales - Yorkshire Moors and Coast -
Lodges with Hot Tubs in Scotland
Aberdeenshire - Angus - Argyll - Dumfries and Galloway - Dunbartonshire - Inverness shire - Kirkcudbrightshire - Perthshire - Sutherland - Wigtownshire
Lodges with Hot Tubs in Wales
Cardiganshire - Carmarthenshire - Denbighshire - Flintshire - Gwynedd - Isle of Anglesey - Pembrokeshire - Powys -